For more information about the many services we offer  please call or email one of our divisions directly at:
Mailing Address and Location

S&S Craftsmen, Inc.
P.O. Box 76071
Tampa, Fl. 33675-6071
1307  E. Second Ave.,
Tampa FL 33605
Tel:  (813) 247-4429
Fax: (813) 248-5046
1-800-922-WOOD
1-800-922-9663
E-Mails
info@s-scraftsmen.com
windowsales@s-scraftsmen.com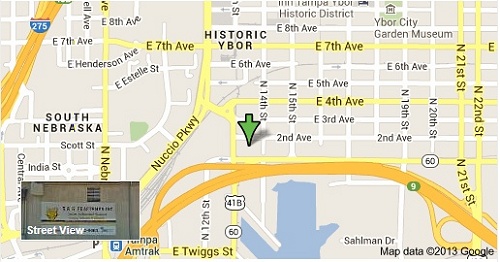 View or Download Moulding PDF catalog.
  (23.5 mb )
View or Download Casework PDF catalog.  Download PDF here. (1 mb)