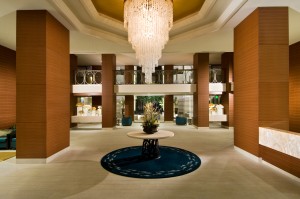 The Monaco Beach Club project was a renovation of an existing condominium lobby. S&S manufactured and installed all standing and running wood trim, custom wood wall paneling, and custom casework. The project was awarded the prestigious Sand Dollar Award for Best Commercial Remodeling Project 2012.
General Contractor: EECON Construction Services
Interior Designer: Wegman Design Group
Wood Species: Quatered Walnut veneer paneling and casework.